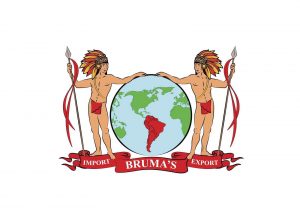 "Gives superfood a new meaning …"
Bruma's Impex believes in the power of organic food. We want to deliver the best superfoods at the best price. Each superfood has a unique composition and can therefore be used to achieve a variety of objectives.
For example, these products can be used when you recover after a physical illness, or after a burn-out. Do you prefer to work on the beauty from the inside or are you an athlete or top manager? Even then superfoods help.
What are superfoods?
Superfoods is actually a marketing term for healthy products that we and other population groups have been eating for centuries. Contemporary well-known superfoods are spinach and broccoli. Rawfood or superfoods, unlike other vegetables, are much richer in good fats and especially vitamins. In addition, they contain many minerals and amino acids. Superfoods often contain 12 or more special properties that are good for your health.


"geeft superfood een nieuwe betekenis …"
Bruma's Impex gelooft in de kracht van natuurvoeding. We willen u dan ook de beste superfoods leveren tegen de beste prijs. Iedere superfood heeft een unieke samenstelling en kan dan ook gebruikt worden om een veelzijdigheid aan doelstellingen te bereiken.
Zo zijn deze producten te gebruiken wanneer u herstelt na een lichamelijke ziekte, of na een burn-out. Werkt u liever aan de schoonheid van binnenuit of bent u een sporter of topmanager? Ook dan helpen superfoods.
Wat zijn superfoods?
Superfoods is eigenlijk een marketingterm voor gezonde producten die wij en andere bevolkings­groepen al eeuwen eten. Hedendaagse bekende superfoods zijn spinazie en broccoli. Rawfood of superfoods zijn in tegenstelling tot andere groenten veel rijker aan goede vetten en vooral vitaminen. Daarnaast bevatten ze veel mineralen en aminozuren. Superfoods bevatten vaak 12 of meer bijzondere eigenschappen die goed voor je gezondheid zijn.