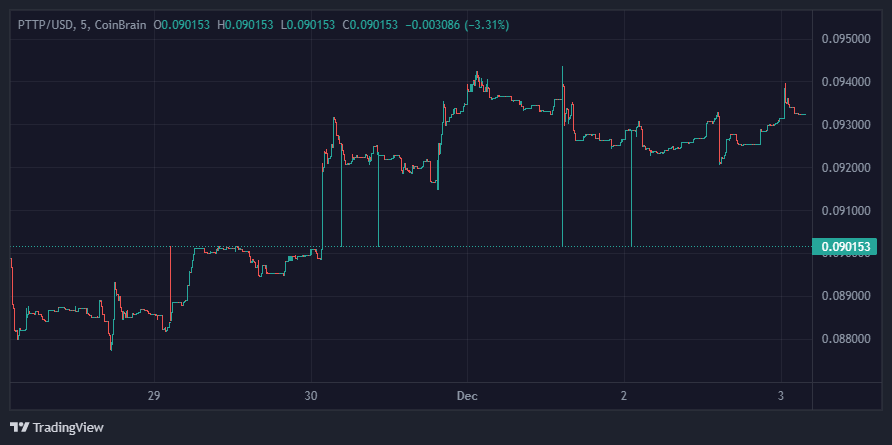 DE PTTP CRYPTO TRUST (Token) is gecreerd op de BINANCE SMART CHAIN en fungeert als een Generational Wealth instrument waarin eenieder zijn vermogen wordt veilig gesteld in een Trust dat juridisch ondersteunt word middels de privaat jurisdicties & wetten …
pttp nederland – pttp international werkt vanuit de principiele wetten van het universum waar de universele wetten van de HOLY CREATOR (GOD – ALLAH -BRAHMA – JAHWEH) de basis fundering is van de PTTP CRYPTO NETWORK
DE PTTP CRYPTO SEAL (COIN) is de coin van de PTTP CRYPTO NETWERK… eenieder kan nadat de waarde is gecreerd in de "pttp crypto trust (token)" overzetten naar hun eigen "pttp crypto seal (coin)"
Het gecreerde vermogen zal ten allertijden veilig gestalt worden in de PTTP PRIVATE TRUST en het wordt beschermt door de LAW OF THE LAND (PRIVAAT) waardoor the LAW OF THE SEA (COMMERCIEEL) dat niet kan aanraken ..
https://bscscan.com/token/0x40d6fc22b0e375979f22d55eb7abf2ca643bce3d


De PTTP CRYPTO TRUST kan je via de onderstaande Exchange verkrijgen door middel van de wisselkoers via de PANCAKESWAP.
Download de Metamask Wallet en zet er funds om de PTTP CRYPTO TRUST (PTTP) te verkrijgen.
in de Swap functie bij knop SELECTEER TOKEN hoef je enkel nog de PTTP CRYPTO TRUST in te toetsen en aan te klikken om de Swap te realiseren ..
DE PTTP CRYPTO TRUST (PTTP) HEEFT NU EEN WAARDE VAN 0.095 CENT
TOTAL MAX SUPPLY = 24.100.142